Custom branding and event illustrations for Yonder House — a floral and event rental house named Top 25 Florists by Harpers Bazaar. I worked on various custom illustrations from Yonder House branding to their client-specific events. My role was to translate their design requests into mood boards, mockups and ultimately, custom illustrations delivered within a tight timeline.
Project highlights:
The Yonderettes, Yonder Babes, Floral House / Design House, The Paris Room and Beyonder T-Shirts
The yonderettes
Yonder House wanted to highlight the many hands that go into a successful event within their design and event company. They cheekily called their in-house staff, Yonderettes. To elaborate on this, they wanted a custom script of "Yonderettes" to be turned into patches for their event setup uniforms. The client loved the illustration so much that it became part of their 2019 New Neu campaign, featuring models that each represented a new color palette to inspire the year's events. The four color palettes/models were portrayed through a makeshift band called, The Yonderettes. A full and successful campaign followed featuring my custom illustrations.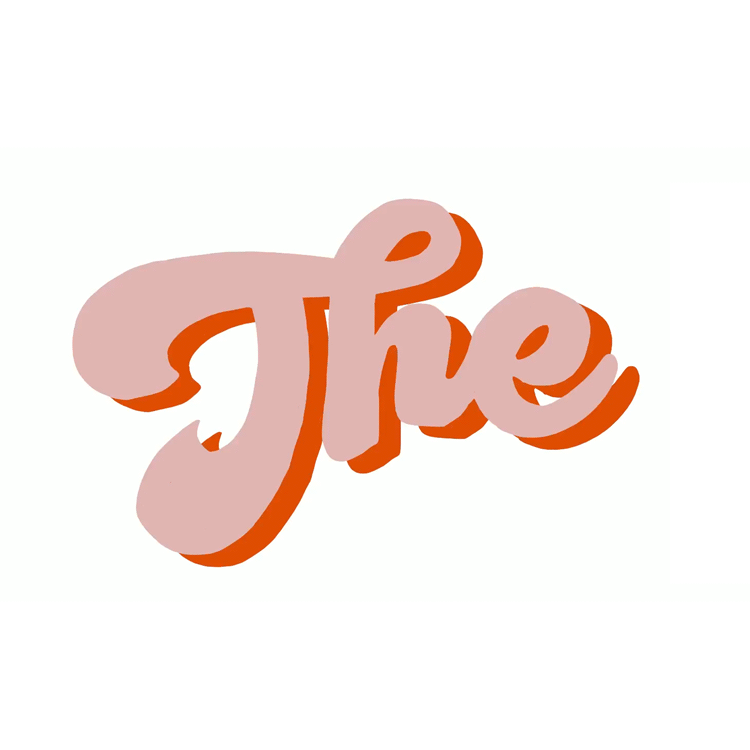 yonder babes
To further the New Neu campaign, Yonder House wanted to showcase The Yonderettes with an album cover illustration showcasing body positive models that represent unique color palettes through modern floral bouquets against a backdrop of nude bodysuits. The illustration was used for their annual House Party as part of their suite of brand images.
FLORAL HOUSE / DESIGN HOUSE
Yonder House wanted to launch a re-education campaign to help differentiate the two sides of the business to potential clients: the event rentals side and full service event design side. The goal was to help clients understand the different levels of services available from Yonder House. They wanted a set of illustrations that showcased how Yonder House is female owned and run and how they pride themselves on doing things differently. I proposed a few designs that ultimately resulted in a illustrated floral motif around their YNDR house logo for the event rentals side (representing the beautiful inventory of event rentals available under one roof) and a custom illustration of "girlboss-esque" hands wrapped in florals (representing the full-service, all (female) hands on deck approach to their event design side).
THE PARIS ROOM
Yonder House was working with a client that wanted to do an Around the World event where each room was a representation of a certain part of the world. As guests walked from room to room, they would be transported into different cultures through decor, food, music and more. Yonder House commissioned me to create an illustration to be used as a backdrop for the Paris, France room. This backdrop would set the stage for florals, furniture and decor and help transform the feel into the ultimate Parisian cafe vibe.
beyonder tour
As part of their employee appreciation, Yonder House was taking the whole company on a trip to see Beyonce, live in concert. Naturally, they needed t-shirts to commemorate this fun event. They wanted a custom illustration of the queen, herself, wearing a flower crown and YNDR t-shirt and a tour title below. The employees loved the shirts, wore them to the show and had a great time!
© All images belong to Yonder House | © All illustrations belong to Lenay Nicole