Mood board, conception, interior design, product curation, installation and styling for Continental Realty Group —a multi-family housing development company investing in properties with gut renovations of the common areas, units, clubhouse, outdoor spaces and model units. This project renovation consisted of two design areas for their property at San Palmas — the clubhouse and the leasing office. As the sole designer, my role was to not only come up with a full-scale decor plan for both areas, but also to purchase, install and style the finished areas for use as their primary model unit to future residents and livable shared spaces for the current community.
clubhouse + leasing office before photos
Model Unit MOOD BOARD
While high-end and luxurious, the current design didn't feel welcoming to the current residents as well as future residents as they entered the Leasing Office and toured the community Clubhouse. The previous owner's specific taste and high end design was making it difficult for the residents of the community to feel like they could utilize the clubhouse for their needs. My client wanted to create a space that felt more warming and inviting for the residents. The feedback from the community was that they desired a space they could rent out for parties and Sunday football games. I proposed an updated design that kept the high-end finishes, but brought in more family-friendly furnishings and functionality.
CLUBHOUSE: layout and ELEMENTS
CLUBHOUSE: KITCHEN + DINING MOOD BOARD
CLUBHOUSE: LIVING AREA MOOD BOARD
LEASING OFFICE: LAYOUT + ELEMENTS
LEASING OFFICE: MOOD BOARD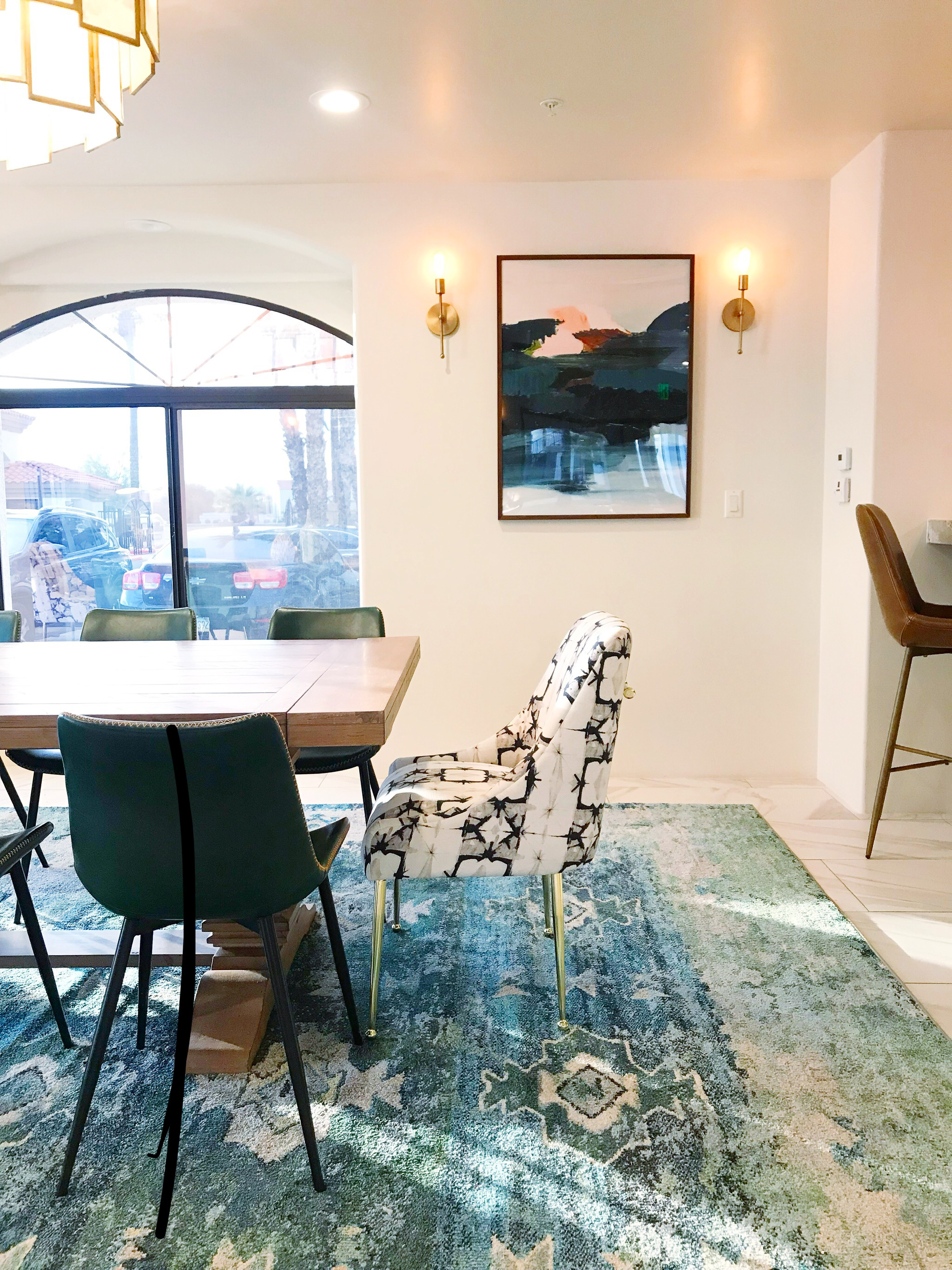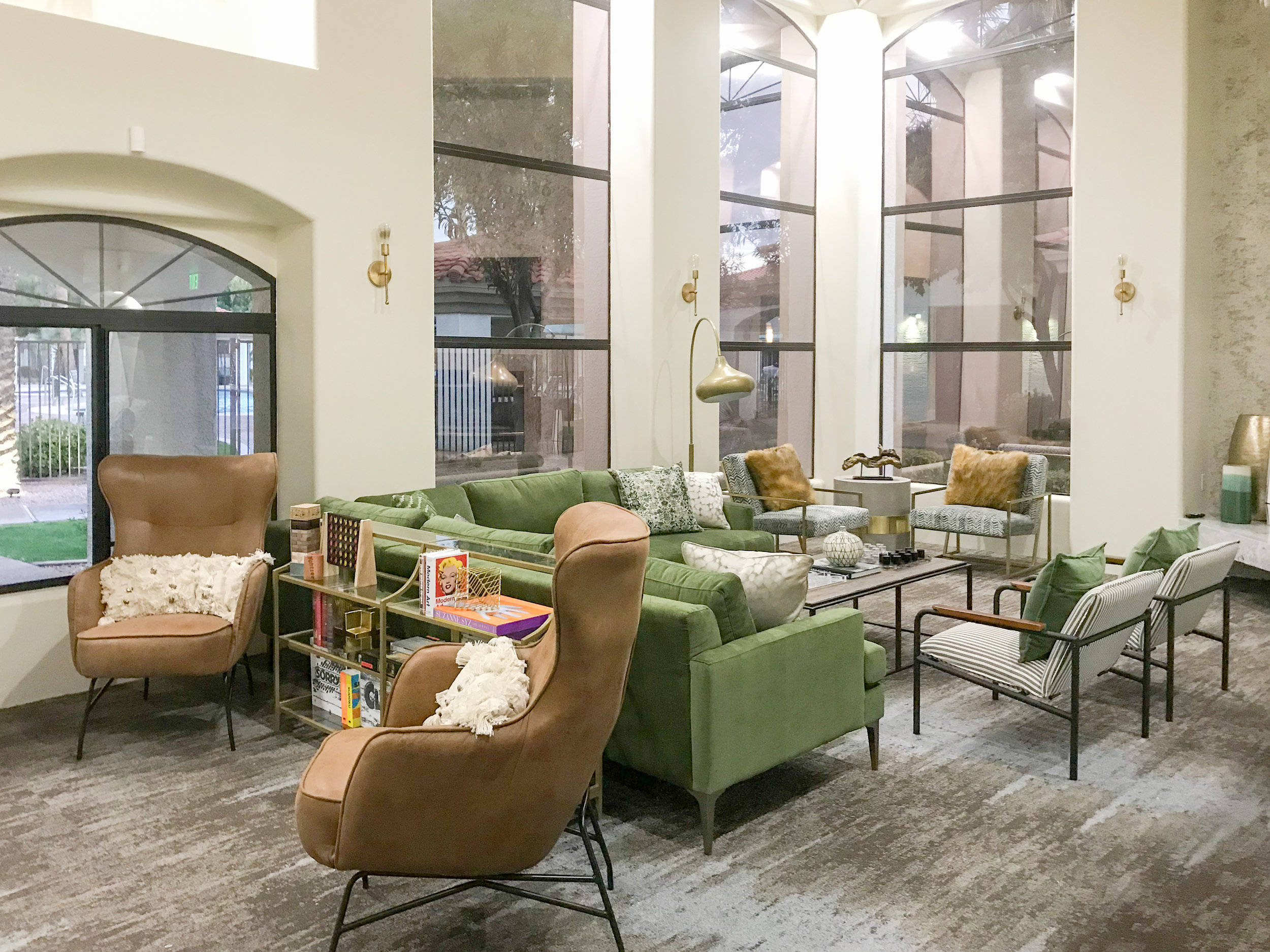 LEASING OFFICE FINAL DESIGN